The excitement we have felt the last several months during our brand and website refresh can finally be shared with you! This has truly been a journey, and we want to share our story to maybe help inspire you to take a look at your brand and decide how it might need to be refined to better reflect your unique company.
Hear from our President, Sandy Dorn, and Customer Service & Sales Representative, Mackenzie Drager, to learn more about the Mankato Packaging brand refresh experience.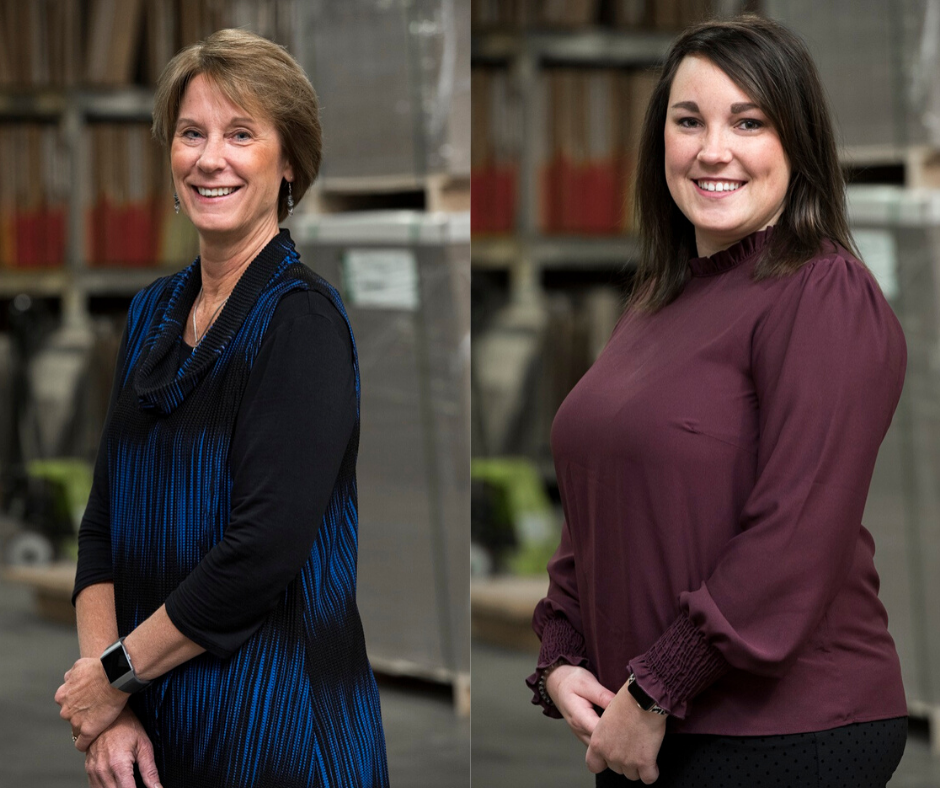 Why did you decide to update the Mankato Packaging branding?
Sandy: "We were all ready for a fresh start and wanted to provide a much clearer representation of our culture, who we are and what we can do."
Mackenzie: Our team did not feel that the current branding represented our company much at all. Our old branding was very manufacturing-ish and yes we do manufacture packaging, but we are so much more than that!"
What was important to you to keep?
It was important to both Sandy and Mackenzie to keep the Mankato Packaging name. As Mackenzie said, "We hope that the Mankato Packaging name has a good reputation, so we just wanted to create a look that supported that!"
What did you want to change to better reflect Mankato Packaging?
The Mankato Packaging logo and website were the main pain points that we wanted to address. Creating a clear, recognizable logo and an easy to navigate website that accurately reflects everything we offer were the top priorities during this rebranding process.
What was your favorite part of the rebranding process?
We worked with 507 Creative Group to complete this process, and we truly enjoyed all of our meetings with these fantastic ladies. Together, we created a Brand Blueprint which guided the design of the new logo and website. All the work we did together helped us to portray who we are and what we want our customers to know about us.  We also can't forget about the photo shoot we did with Evan Taylor Studios!
What are you most excited for your customers to see and interact with?
Both Sandy and Mackenzie could not wait for their customers and prospects to interact with the new website! Sandy says, "It is so comforting answering a sales call and not hesitating to direct them to our website to request a quote." And Mackenzie loves that she can direct people "to something that we spent so much time customizing and making sure it would answer all of their questions and make us easily accessible to new customers."
Has this process brought your team closer together/helped you boost company morale? In what way(s)?
Sandy: "Absolutely!!  It warms my heart to see the pride employees show in being a part of the Mankato Packaging Team."
Mackenzie: "100% yes! This process was a great team project to not only see what other people are drawn to in a brand, but to also hear how each teammate sees the company.  I also think the implementation of this brand has boosted pride among our employees and some have even started to interact with our social media posts."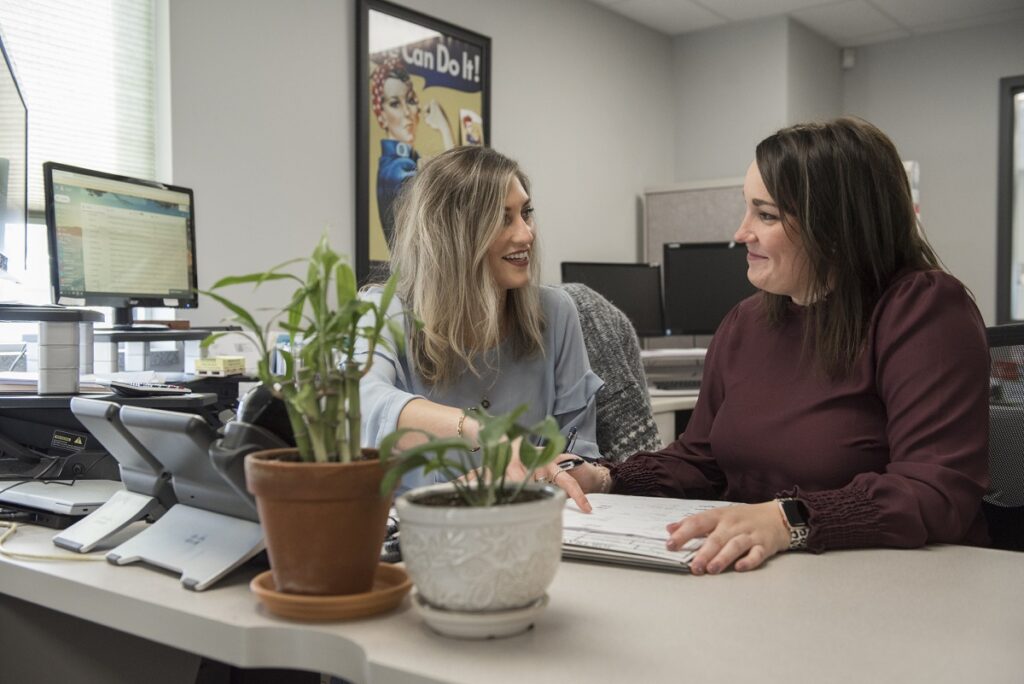 Why do you think it's important for a growing company to update their brand?
As a company that has been around for over 75-years, it was important to us to make a change to stay current and to become a more recognizable company within our community. Also, as we grow, it was becoming more important to create a website that would work harder for us. We needed a place for our customers and prospects to go to find answers to their questions and streamline our sales process.
Is there anything else you want to share about your brand refresh project?
Sandy: "The 507 Team is phenomenal!!  Brittany and Emily not only made it a very simple process, but also educated us along the way.  Hats off to 507 Creative Group for a project so well-orchestrated!"
Mackenzie: "We just really hope that our customers and prospects love it as much as we do! Thanks so much 507 team for making this process easy and also educational!"
We cannot wait to hear what you think about our new logo and website! Don't hesitate to reach out to send us some feedback about your favorite new features and things you learned about our company, team, and services.