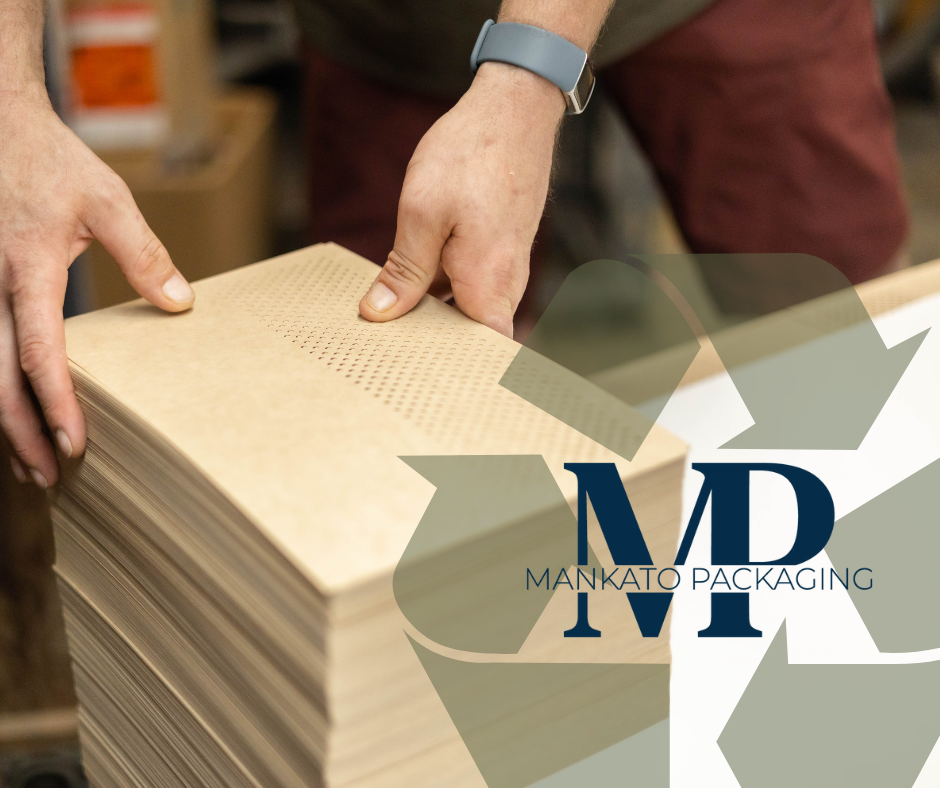 Did you know that the theme for Earth Month 2023 is "Invest In Our Planet"? Focusing on engaging global citizens to do their part – "everyone accounted for, everyone accountable."
In honoring this theme, we wanted to highlight the importance of sustainable packaging.
According to a study by CapGemini, consumer preference for sustainable products and brands is strong. A large majority of consumers, 64%, say that buying sustainable products makes them feel happy, and 79% are changing purchase preferences based on social or environmental impacts.
So, as e-commerce popularity continues to increase, it's important to reduce your packaging impact and consider the consumer journey. Consider these five tips whether you are just getting started or are an established business looking to improve your practices.
Use Sustainable Packaging – With over 90% of receipts by weight being distributed as finished goods or recycled, Mankato Packaging knows how to rethink packaging to reduce the environmental impact.
Vet Your Vendors – Work with trusted vendors to implement sustainable practices. Ask what kinds of materials they use, their views on saving energy, and how you can be a part of the change!
Practice Makes Permanent – From the box (that's us!) to the interior materials, to the product itself, foster eco-friendly practices throughout your supply chain. Whether it's production waste, such as plastics and chemicals, or employee waste throughout the business, small adjustments add up to powerful impacts.
Educate Your Consumers – Highlight sustainable options throughout the buyer journey by providing encouragement, drawing attention to changes, and reminding consumers that your products are recyclable!
Get Creative – The saying goes, "One man's trash is another man's treasure," so consider how old materials, machines, and products can benefit others. Whether you're donating to a women's shelter, stocking up a food shelf, or partnering with a local nonprofit, there are so many ways to reuse items that may have otherwise ended up in a landfill.
As we are all equally responsible for taking care of this planet, we hope that by taking a small step towards change, we can positively impact the health and well-being of those to come. While perhaps easier said than done, we must invest in our planet, and that can start with sustainable packaging.