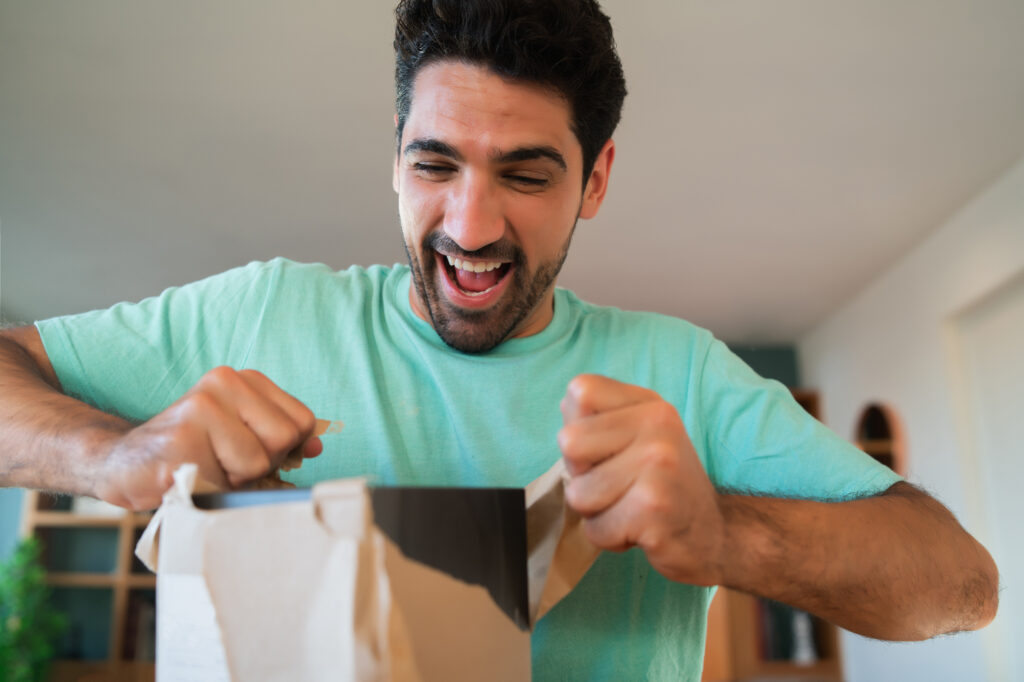 With Christmas just over a month away, it's time to start thinking about gifts, presents, and end-of-year holiday mail. Last month, we talked about tips for successful packaging, so now let's talk about what the customer experiences when they open the box. People are drawn to products that look good and making a positive impact turns customers into repeat business. Plus, who doesn't love opening a fun package?
Make the Inside Match the Outside
The outside of a box should be highly reflective of YOUR brand. Knowing at first glance who a package is from creates anticipation you can leverage. Then, once the customer breaks the seal on the package, your contents should be a worthwhile, seamless reflection of the brand, from colors to logos, gifts, and typography.
Be Intentional
Unless we're expecting a package with a lot in it, we don't typically want the box to be filled with things that are distracting and create clutter. When considering what to include in your festive unboxing, find a balance. Start with the main item and branch out into other items that elevate it without being clutter. For instance, a nice coffee mug could pair well with coffee and some tasty treats. Put yourself in the customer's shoes and ask yourself whether YOU would appreciate the contents of the box.
Product Presentation
It can be tricky to feel like you have control over what the inside of your package looks like when it finally reaches its destination. Make your customer feel special right as they open the box by taking the extra minute or two to lay out your products in an organized manner. Packing material and dividers help manage product placement, and seasonal additions like ribbon, greenery, burlap, or snow blankets, take it to the next level.
Use Sustainable Products
Sustainability is of higher value to customers now more than ever. Especially during a purchase-heavy time of year, shoppers are more careful with the impact of their choices. Environmentally friendly materials such as recyclable boxes and up-cycled packaging shows consideration towards the consumer. Perhaps think about using products like tissue paper, paper shred, and biodegradable packing peanuts.
Make It Memorable
It's time to call on your creative side! One of the best ways to improve the experience is to be personal and relational. For instance, a handwritten note can go a long way. Other unique ideas include encouraging a social post for a feature on your platforms, adding a discount code, or including a free item they were not expecting! Cater to other senses as well with scented fragrances (be sure to check for common allergens), treats, or a bit of sparkle.
And remember, even though the holidays are a time of heavy packaging and shipping, the rest of the year is just as important. Let this serve as a reminder to consider the entire experience. From the first rip that opens the package to the last bits being thrown away, what a customer experiences as they open a package is of utmost importance.