You've found our company, checked out our website, but you aren't sure where to go from here. If you're interested in placing an order with Mankato Packaging, we want you to know what to expect throughout your experience. Here's a rundown of our tried-and-true customer process, from conception to completion.
Once contact has been initiated between you and our team:
1: Provide us with a sample of current packaging, the item to be packaged, or your preferred dimensions. It's also important to determine your desired substrate, from recycled or virgin fiber to white or kraft paperboard – this will help us accurately bring your vision to life. When determining package goals, be sure to think about the end user experience when they interact with your product.
2: Send us your desired packaging design. Ideally, we would need vectored graphics with color separated files, but if your team doesn't have the capability to complete this, we can assist!
3: Provide us with your usage forecast and any seasonal considerations to determine order quantities.
4: Our team will develop a G7 certified proof, which can be reproduced on our printing press, along with a mock-up if requested. We will have you review and approve the design and graphics sent by us and share your preferred delivery date before we move forward.
5: When you're ready to place your order, we will evaluate based on raw material availability and required production time to give you a clear expectation of when you will receive your packaging.
6: We provide you with a pricing quote based on your needs and expectations. Once your team has accepted the quote and sent us a PO, we will produce and deliver your order.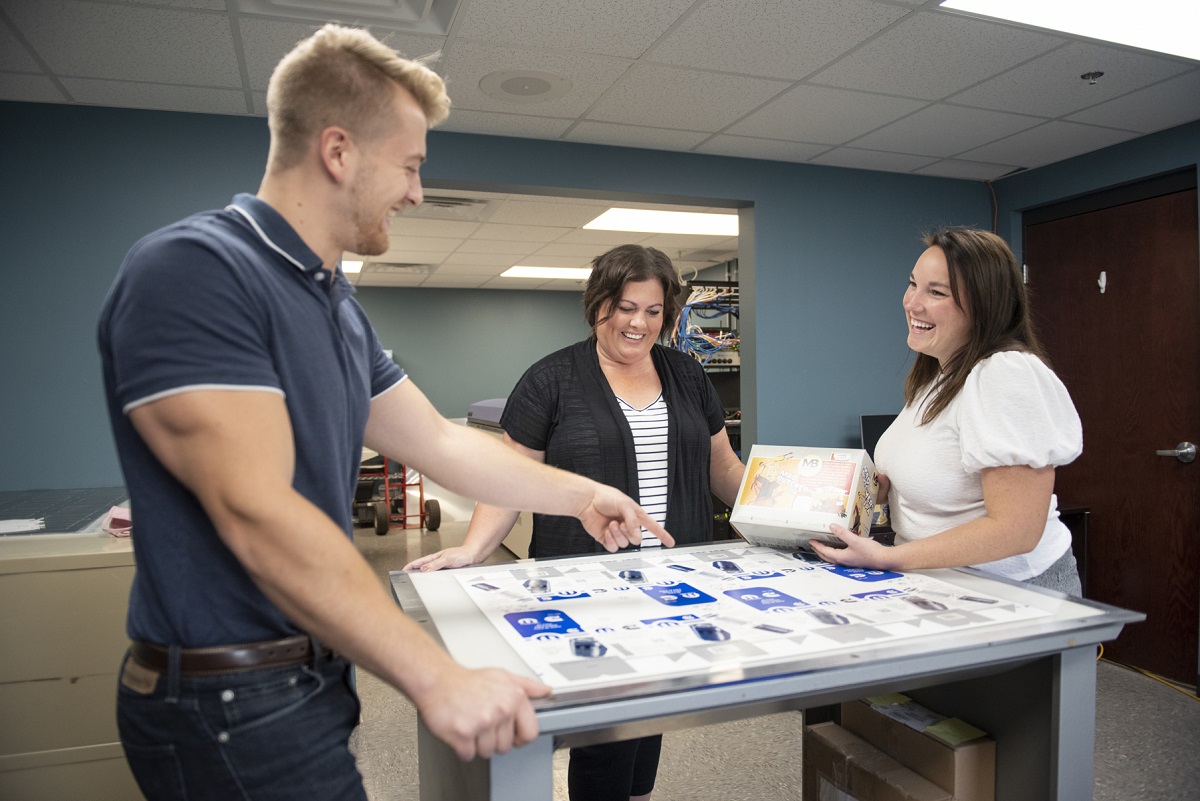 At Mankato Packaging, we strive to be as clear and accurate as possible when it comes to our process, lead time, and pricing based on your specific project. Every client we work with has unique needs, and it's important to us that you know what's going on every step of the way. Trust and transparency are at the heart of every relationship we have and we value the partnership created with each order placed.
Interested in getting started? Connect with our sales team here!