Sometimes in business, we can get so caught up in our own roles and responsibilities that we can start to feel like we are on an island with the pressures and demands of running a busy and growing company. One thing that our President, Doug Haynes, is putting effort into is building bridges to other companies in our industry. These bridges remove the loneliness and stress that can come from living on an island by yourself and help strengthen every company involved.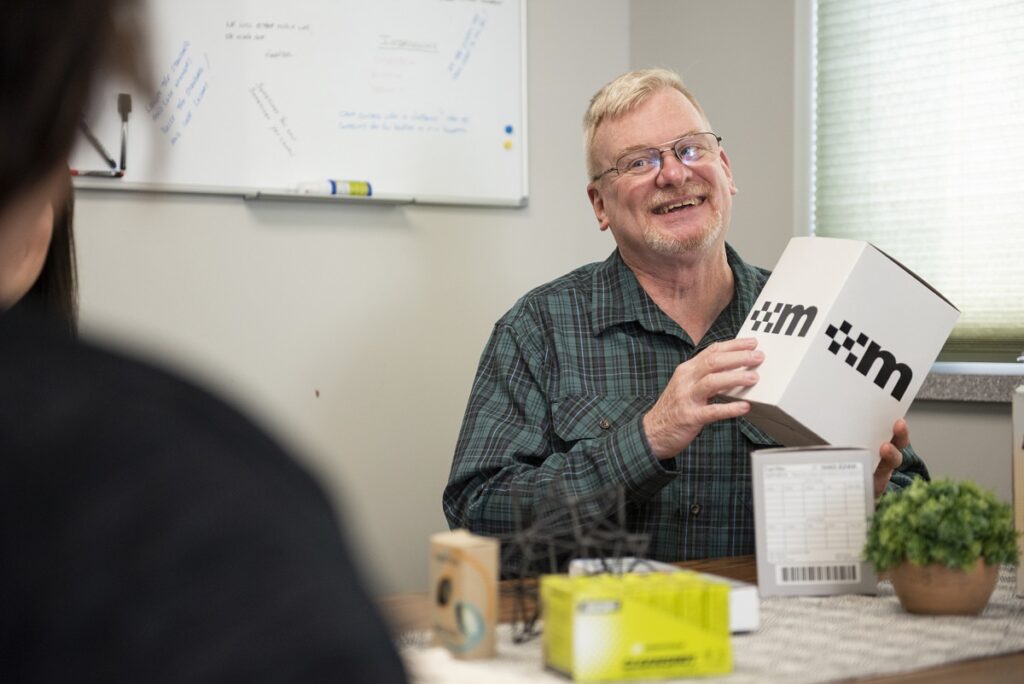 Let's dive into the experience Doug shares regarding his recent relationship building efforts with R.R. Donnelley and Taylor Corporation.
"One of the things you recognize very quickly when coming to a new market is how valuable business connections can be. Trust me, after coming to the Midwest to take on my current role at Mankato Packaging, the challenges that I faced upon arrival made it painfully obvious that we needed some help and guidance.
"A little background: Mankato Packaging has some heavily guarded, proprietary processes serving international clients which make up a large portion of our business and are critical to our customers' success because you cannot just go and buy these products off the shelf. This guarded process could be why we were under the radar to many others in the industry, and we never really reached out as well.
"What I do know is this: Connections = Business, and partnerships foster growth in new markets.
"With all the above in mind, I reached out to the biggest player in the game: R. R. Donnelley (RRD). My former company's presidents, Carl Vonder Haar and Travis Mullins-Ballis, put me in touch with folks at RRD, which led to me connecting with an old associate, Mike Snyder. Mike recently assumed the role of President at the RRD Chanhassen facility. When explaining my plight, he had assistance to offer immediately. In addition, he put me in touch with Charlie Whitaker at Taylor Corporation, another giant in the game.  Two industry leaders with a long-term relationship that are about helping each other. Again, the connections are what came to the rescue to guide me through my situation, and even though you might say Mankato Packaging is the little guy on the court, these big players understand the benefits of being involved with each other."
With Doug taking the time to build these valuable connections with some larger corporations in our community, he was able to receive the guidance and support he needed to help bring our own company to a new level. However, making these connections can also be stressful, which is something Doug explains here:
"Now, I could go on about being nervous to get on a Zoom call with Charlie Whitaker at Taylor Corporation, but my connection with Mike Snyder and his relationship with Charlie eased that somewhat. Almost immediately, Charlie had me in touch with Troy Barnes, Dan Kvasnicka, and Michael Mulvihill, all of which have provided tremendous support to myself and Mankato Packaging as a whole. It is also interesting to note that when you tell staff that you are meeting with these types of industry leaders, there are many questions, one of which was 'are they buying us?' This question speaks volumes to relationships again and why it can be important for your staff to understand them and their place in your company's growth."
A small player reaching out to giants in the industry may be a bit uncommon, and forming partnerships to be mutually beneficial may be even less common, but we checked in with Mike Snyder at RRD to get his take on these types of vendor relationships. Here is what he had to share:
"Experience has proven that having preferred vendors you can trust and rely upon trumps having many vendors that do not have a fully vested interest in how they perform for you. There are many benefits to having preferred vendors over multiple suppliers. A major benefit is that they truly become a partner in your business. We are a large organization with many supply chain options. Much like we try to do with our customers, we find it best to align and partner ourselves with preferred vendors who care."
We cannot agree more with Mike's sentiments and feel absolutely privileged to be a trusted vendor for the RRD team! Now, Doug dives a little deeper into the benefits we reap as a trusted vendor for larger corporations:
"In addition to the business benefits, the sharing of best practices, alternate suppliers, etc., has been invaluable to a small company as ours. Troy, Dan, and Michael from Taylor Corporation have been so kind to put their suppliers in touch with us. The buying power and technical expertise of their group is another asset to us for cost savings, process, and quality improvements.
"So, in a nutshell closely guarded trade secrets are well and fine with all players understanding the need for it.  We all have some things we cannot share or require Non-Disclosure Agreements for. The positive here for me and the industry is that we can all benefit from partnerships, being a preferred vendor, sharing best practices, and forging new industry connections. I trust every one of the partners I have talked about here implicitly and believe they trust me as well. The common cause is we are in it together through thick and thin in a very unpredictable industry, and I could not be happier with the connections made through my new role at Mankato Packaging."
We hope you find some inspiration here to start working on connections within your own industry so you can all begin to benefit from these mutually beneficial relationships!