Creating and nurturing connections within our community is an important piece of our company. Recently, a few members of our team decided to develop a few different relationships with the local organization, Greater Mankato Growth. Our President, Doug Haynes, joined their Executive Sounding Board, and our Client Solutions Manager, Mackenzie Drager, and Structural Designer, Joe Krenik, have started volunteering with their Young Professionals Program.
Let's learn more about Doug's involvement with the Greater Mankato Growth ("GMG") Executive Sounding Board: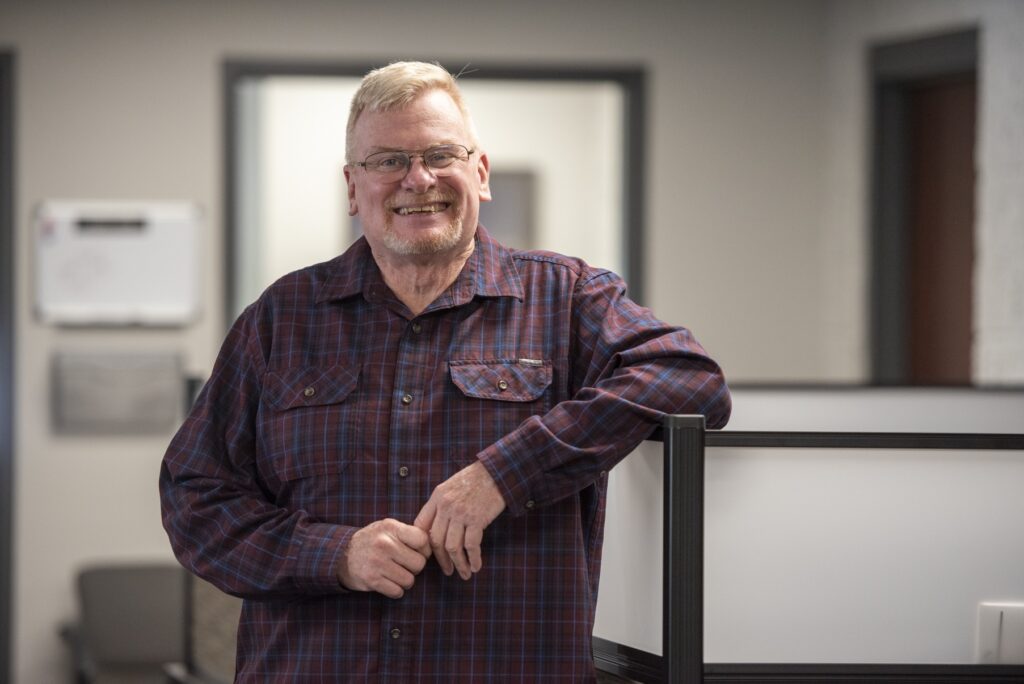 What inspired you to join the GMG Executive Sounding Board?
It is more of a "who" inspired me than "what" as I was told about the group and provided with the list of cohorts.  The group is extremely diverse in the range of companies represented and everyone is at the executive level.  Folks deeply rooted in the community, which was very important to a newly transplanted business leader.
What has been your favorite experience so far?
The next meeting will be my favorite experience as I have already learned that every meeting is better than the last.  The topics we discuss are relevant and timely as well and make us reflect and focus inward.  We will all be better business leaders as well as better individuals through the knowledge gained from attending.
Why do you think it's important for local company leaders to come together in this way?
Trust.  Business leaders do not trust each other in many cases, and relationships are not formed because of it.  I trust every one of my cohorts with anything I share. Many companies in the same line of work see each other as enemies, not equal providers of service.  I think this hinders best practices, partnerships, and business harmony.
What is involved in this partnership? What are your goals?
Having an open mind and be willing to share.  Be giving of yourself for another to become successful as a business leader.  Have honor and keep your word to the group.  My goal is to become a better version of myself both professionally and personally.
Why did you decide to join this board?
I joined to be connected to the business community.  Having recently relocated to take the role at Mankato Packaging, I knew not a single person in the area and felt much like I was on an island.  I am not on that island now because I can pick up the phone and call people I trust for almost anything.
Tell me anything else you want to share about your involvement with this program!
If you have an opportunity to join this group or one like it, do it.  There is support, camaraderie, sharing of wisdom, and a genuine want to see others excel.  There is also a bond to keep what needs to be confidential as confidential that is sacred.   I can share on any level with the utmost of trust in the group.
Thank you so much for sharing more about your experience, Doug! If you would like to learn more about the GMG Executive Sounding Board, you can do so here.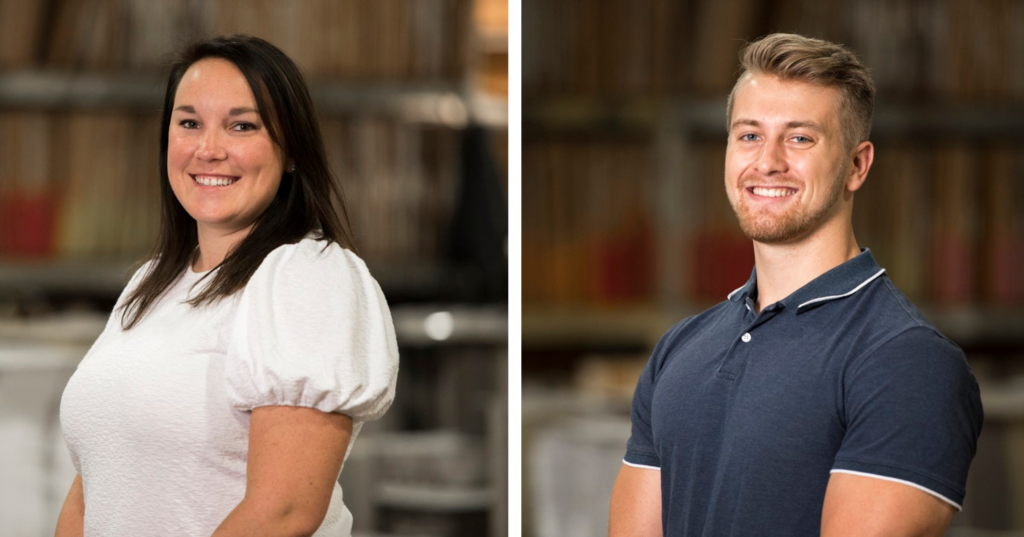 Now, let's learn more about the GMG Young Professionals Program from Mackenzie and Joe!
What inspired you to start volunteering with this program?
Mackenzie: "I know quite of few other young professionals that are/were involved in this program and had heard nothing but great things."
Joe: "What inspired me to join the YP program was that I wanted to meet other young professionals in Mankato. Since I am new to the area, I wanted to know more about all the other wonderful businesses around town and get to know them on a personal level."
What has been your favorite experience so far?
Mackenzie: "I am currently involved in the mentorship program.  We meet once a month as a group and we get to have lunch with a mentor from the Greater Mankato area.  This month, my group got to meet with former US Congressmen, Tim Penny.  We got to pick his brain about his career path and choices.  It was an awesome experience, and I can't wait to meet next month's Mentor."
Joe: "My favorite experience so far is participating in the YP Easter egg hunt. It was a wonderful time meeting new people and even won the best basket competition with a basket I made from paperboard."
What are your goals in being involved with this program?
Mackenzie: "The Young Professionals put on a ton of events throughout the year and my goal is to meet people my age and in similar spots in their career.  I hope to gain insight on our community and its offerings, and also get the word out about Mankato Packaging and all that we may be able to offer other businesses in our area."
Joe: "Being involved in YP is getting a better understanding of other professionals in their career and how they got to where they are today. There are events almost every week and an in-person or online group meet to network while doing a fun activity once a month. My goals with this program are to network as much as possible and learn how to become more of a professional in my field of work. As I get older, I would love to share my experiences with young professionals to help further their goals."
What would you tell someone who is considering joining this group?
Mackenzie: "Do it!! So far, I haven't attended an event in which I wasn't able to take something away from it and apply it into my own work. It's also just a ton of fun.  This week Joe and I are going to a comedy show with the YP group!"
Joe: "I would tell them to join as soon as they can, especially if you are new to the area or want to get to know the area better. All the people in the program are super friendly and want you to succeed as much as you do."
Anything else you want to share?
Joe: "I wish I would have known about this program when I started working in Mankato. I am sure glad that I am a part of YP program."
Who's ready to sign-up?! You can learn more about this awesome program here. We hope to see you there soon.