Our team at Mankato Packaging works to provide solutions for a variety of requests, including secondary food and drink packaging. In a world where packaging plays a vital role in consumer decisions, all parties need to treat secondary packaging with thoughtful consideration. Secondary packaging protects the primary packaging and products contained within, while also promoting the brand and drawing initial attention from your target market. Let's dive into the benefits from the retailer's side, the consumers', and the brand owner's perspective.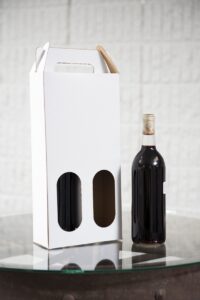 Retailer – As a retailer, strategically utilizing secondary packaging can help increase retail sales. This solution offers the ability to deliver larger quantities of the good to the end-user. It's no secret that the in-store display plays an impactful role within a retail space. We take care of the more complex, custom packaging requests to then hand off to the retailer's merchandising team. We like to call this the icing on the cake, ensuring your products stand out in a crowded market.
Consumer – The rapid adoption of retail-ready packaging has a tremendous impact on both the beverage and food markets. Secondary packaging creates a buffer, protecting primary packaging from outside elements. The geometric nature of cartons allows for the tertiary packaging to be a tight fit, preventing damage from shaking, dropping, or moving. The better presented the product is, the more of a positive reaction and higher customer satisfaction it will generate, resulting in a higher chance for a repeat purchase.
Brand Owner – Secondary packaging allows brand owners to differentiate their products on the shelf with customized point of sale displays, cartons, outer wraps, and more. This also enables brand owners to increase brand performance by maximizing product packaging and encouraging consumers to purchase time and again.
Secondary packaging is an essential piece of the puzzle for business stakeholders. Amplify your product's success by utilizing every inch of your packaging in a meaningful way. From increasing brand awareness to grabbing consumers' attention, secondary packaging is a great way to increase business recognition and improve overall sales.