With 2020 firmly in the rearview, we have taken the time to reflect on the past year, to find gratitude in the lessons we learned and the support we received from our customers and community. One essential piece to our continued success is our tireless focus on the health and safety of our team members. In 2020, we, like all other companies, were forced to shift the way we operate to keep our employees healthy and maintain our production capabilities. In this time of reflection on the lessons and successes of the last year, we want to share our appreciation for our incredible team and their commitment to Mankato Packaging.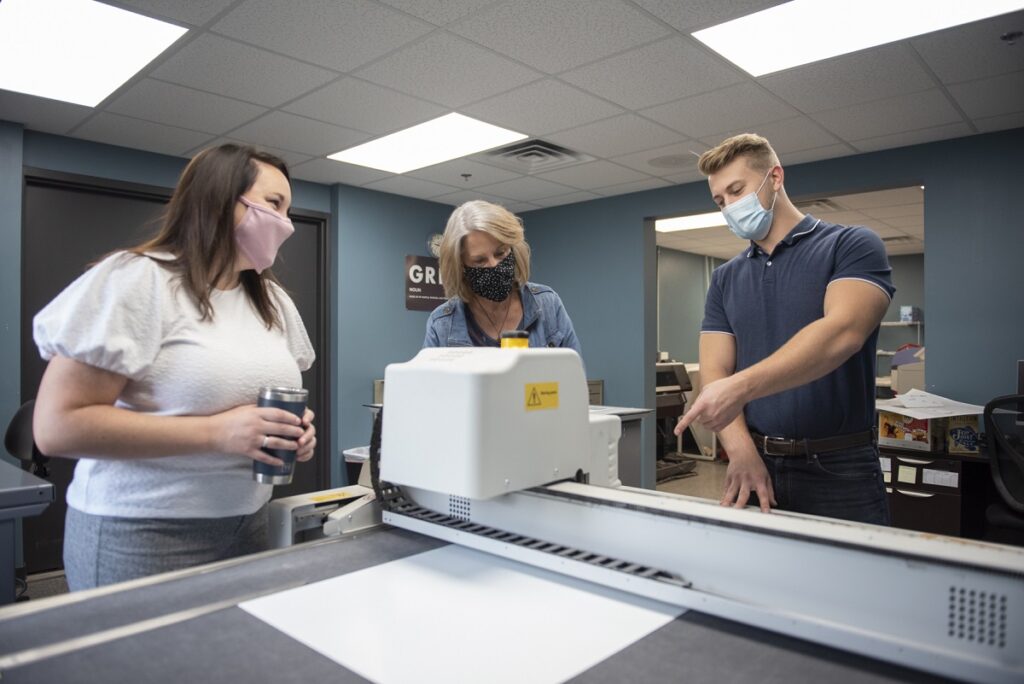 Adjusting to New Protocols
While the health of our employees has always been of great value to us, this took on an entirely new meaning in 2020. To protect our employees and their families, we had to ask them to adjust to new protocols, and we are incredibly proud to say that everyone is doing their part in accomplishing this. Our new protocols include many of these as recommended by OSHA:
Encourage workers to stay home if they are sick.
Practice sensible social distancing and maintain six feet between co-workers, where possible.
Monitor public health communications about COVID-19 recommendations for the workplace and ensure that workers have access to and understand that information.
Have workers wear masks over their nose and mouth.
Encourage respiratory etiquette, including covering coughs and sneezes.
Discourage workers from using other workers' tools and equipment.
Use Environmental Protection Agency-approved cleaning chemicals from List N or that have label claims against the coronavirus.
Encourage workers to report any safety and health concerns.
We understand that a shift in daily operations can be difficult to adapt to, so we are beyond thankful to our employees for their adaptability and their dedication to our company and our valued customers. We cannot thank every one of you enough for your sacrifice and for allowing our plant to remain in operation. We are filled with gratitude for all that you do and look forward to another great year in 2021!